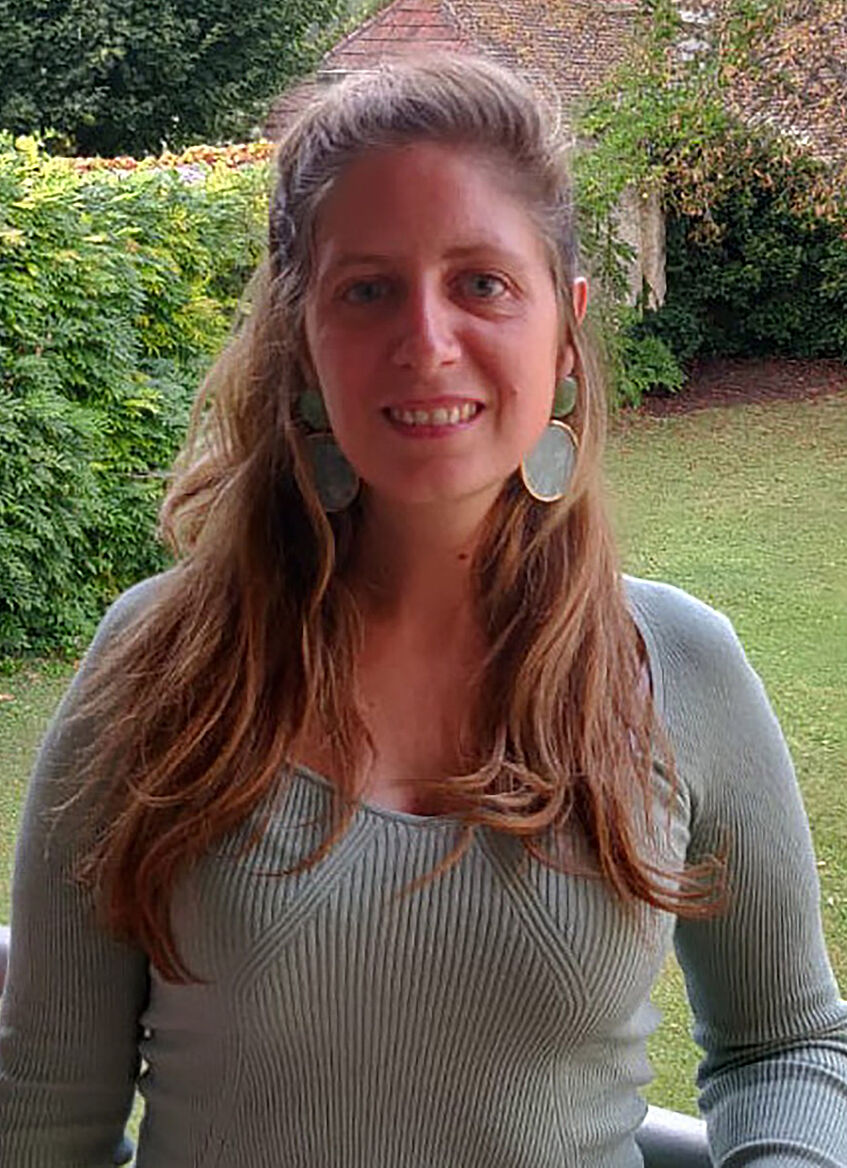 Lumila Paula Menéndez
PhD
Postdoc Researcher
phone +43-1-4277-56706


About me
I am a biological anthropologist focused on studying human evolution and biocultural diversity in the Americas. More broadly, my scientific interests are in primate biological and cultural evolution, theoretical biology, and prehistory. I completed my bachelor and Ph.D. degrees in Anthropology and Natural Sciences at the National University of La Plata (Argentina), as well as postdoctoral fellowships at the University of Tübingen (Germany) and the Konrad Lorenz Institute (Austria). As part of my background, I have multi-disciplinary knowledge on evolutionary biology, human anatomy, and South American archaeology. Complementarily, I acquired expertise in a range of techniques ranging from morphometric and statistical methods to quantify anatomical variation, to bite force calculations, dental health, and stable isotopes to discuss dietary and mobility patterns.
I am currently leading a project funded by the DFG (Deutsche Forschungsgemeinschaft), which is focused on studying cranial and the ear bony labyrinth variation of Southamerican human samples, for evaluating the role of random (e.g. genetic drift) and non-random (i.e. selection, plasticity) factors in shaping morphological diversification in the Americas through the Holocene. I expect the results of this project will advance on the understanding of cranial variation during human evolution, provide insights on the peopling of the Americas debate, contribute to the current discussion on the role of evolutionary processes and other factors involved on morphological diversification, provide insights to combine different kinds of data and methods for reconstructing population history, and strengthen the power of virtual anthropology for providing high-quality quantitative and reproducible data. I am actively collaborating with geneticists, biologists, linguists, and archaeologists for combining different kinds of data and methods for arriving to a better scientific comprehension.
Selected publications
Barberena R, Menéndez LP, Le Roux PJ, Novellino P, Tessone A, Luyt J, Sealy J, Marsh EJ, Cardillo M, Durán V, Lucero G, Gasco A, Guevara D, Llano C, Winocur D, Benítez A, Cornejo L, Cortegoso V, Da Peña G, Falabella F, Frigolé C, Méndez C, Nuevo Delaunay A, Sanhueza L, Santana Sagredo F, Troncoso A, Zárate S. (2020). Multi-isotopic and morphometric evidence for the migration of farmers leading up to the Inka conquest of the southern Andes. Scientific Reports 10: 21171.
Menéndez LP, Rademaker K, Harvati K. (2019). Revisiting East-West skull patterns and the role of random factors in South America: Cranial Reconstruction and Morphometric Analysis of the Facial Skeleton from Cuncaicha rock shelter (Southern Peru). PaleoAmerica 5 (4): 315-334.
Bons P, Bauer C, Bocherens H, de Riese T, Drucker D, Francken M, Menéndez LP, Uhl A, Wißing C. (2019). Out of Africa by spontaneous migration waves. PLoS One 14 (4): e0201998.
Menéndez LP. (2018). Moderate climate signature on the morphological diversification of late Holocene human populations from southern South America. American Journal of Physical Anthropology 165 (2): 309-326.
Menéndez LP. (2017). Comparing Methods to assess Intraobserver Measurement Error of 3D Craniofacial Landmarks using Geometric Morphometrics through a Digitizer Arm. Journal of Forensic Sciences 62 (3): 741-746.
Menéndez LP. (2016). Spatial analysis of Dental Caries in late Holocene Samples of southern South America: a geostatistical study. American Journal of Human Biology 28 (6): 825-836.
Gil A, Ugan A, Otaola C, Neme G, Giardina M, Menéndez LP. Variation in camelid 13C and 15N values in relation to geography and climate: Holocene patterns and archaeological implications in central western Argentina. Journal of Archaeological Science 66: 7-20.
Menéndez LP, Perez SI, Pucciarelli HM, Bonomo M, Messineo PG, Gonzalez ME, Politis GG. (2015). Argentinean Pampas Early Human Remains, Cranial Variation in South America and the American Peopling. PaleoAmerica 1(3): 251-265.